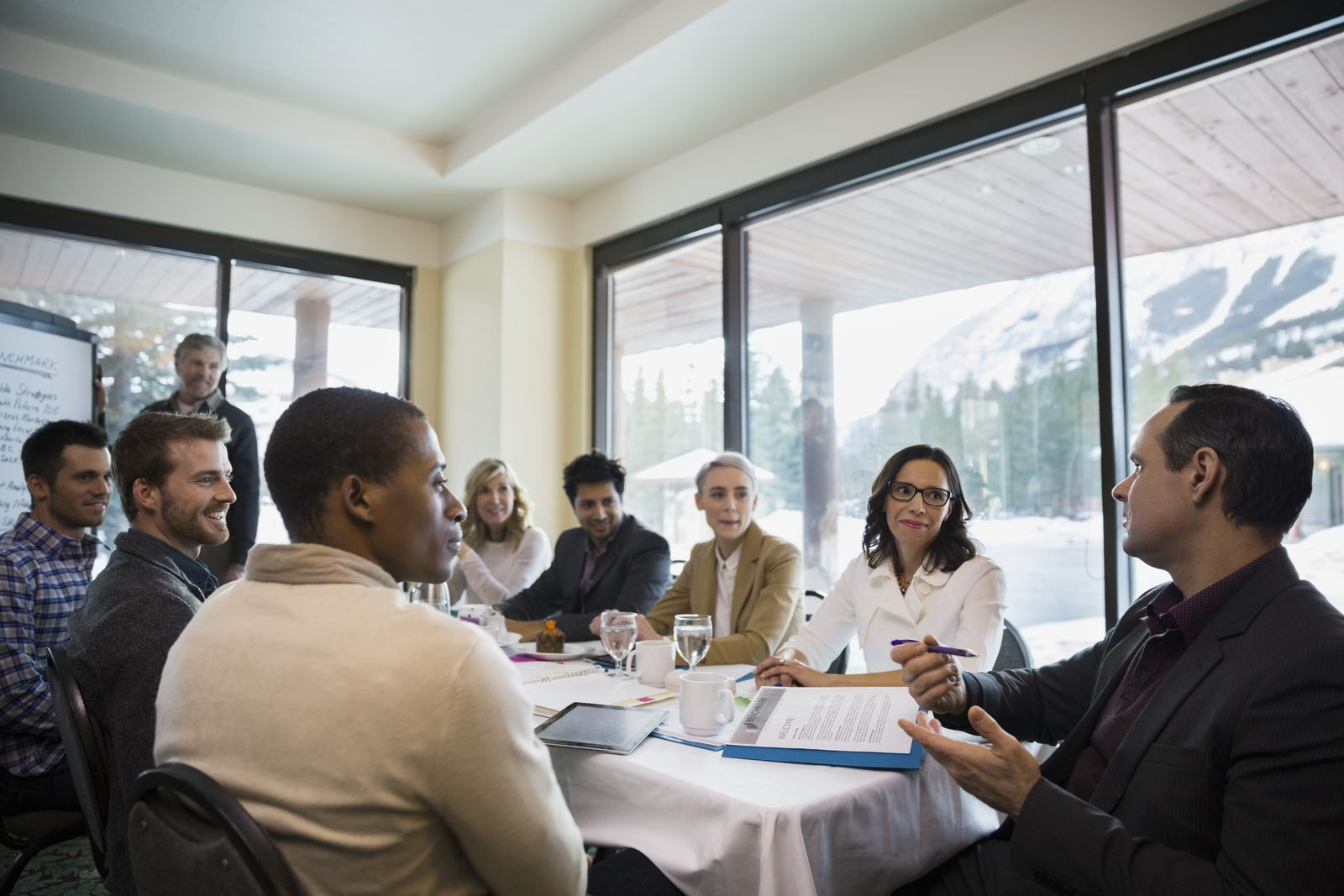 EXPLORING THE BENEFITS OF AND BARRIERS TO DEVELOPMENT
By Ron Remple
The pathways that connect Three Sisters to downtown Canmore are beautiful. I rode those trails on my bike the other day and marveled at the views of the river and mountains, while passing people enjoying green spaces. We wouldn't have access to moments like these if developers had not put those trails in place.
New developments go beyond how we house our residents and visitors. They come with walkways, parks, picnic benches and other amenities that connect with the larger Canmore community. Development initiatives help support the healthy, nature-based lifestyle that Canmore is known for. They do this through bike trails, but also through driving economic development, helping with housing costs and bringing community members together to think about our future.
Driving Economic Development
Economic development is an important and obvious component. Development in the Town of Canmore supports local employment that drives economic activity. Workers spend money that leads to more employment for the community. Visitors to the town also create demand for hotels, restaurants, grocery and retail stores. At build out, TSMV is estimated to provide more than 5,200 jobs and $3.7 billion in economic impact. That is a significant impact on the economic health of our community.
Members of BOWDA are physically developing and sustaining the economy in Canmore. The jobs in construction pay higher than many of the retail, hospitality and food and beverage positions. So, I see the construction industry as providing many residents in town with a living wage. Smith Creek and Three Sisters Village represent 80 per cent of the remaining developable land in Canmore. Putting these construction crews to work is an important economic driver for community and industry over the next two decades.
Understanding Housing Costs
Housing prices will always have upward pressure on them. It is the Economics 101 lesson of supply and demand. Developable land in Canmore is scarce, yet this is a very attractive place to live. While demand is one of the key issues impacting the cost of housing, it is not the only one. While there are many great initiatives improving the quality of homes and reducing the environmental impact of new communities, regulations and restrictions come with affordability issues for residents and newcomers to town.
The number of studies and reports needed for a development to be approved, and the length of time to get those developments approved, are challenges that affect pricing. While beneficial, provincial and municipal approval processes cause delays. The various studies required—ranging in cost from tens to hundreds of thousands of dollars—are all needed to help guide development but come with a cost.
Some of these studies and reports are not unique to the Bow Valley, however, there are many that are. Environmental Impact Statements are a good example. These studies are required to have a third-party review, which is certainly not a bad thing, but it can drag on for months and can become a "science-off" between experts with different views. Assessments are also done for traffic, social impact, fire safety, water-sewer-stormwater capacity, geotechnical engineering and more. Each step involves significant time and financial investment. These costs are all paid for by the developer.
Affordable housing is vitally important to people in the Bow Valley. Builders and developers in Canmore are proactively providing solutions to the housing issues. Initiatives including Perpetually Affordable Housing (PAH), entry-level housing and employee housing are all part of approvals. TSMV is no exception. They provided the land and constructed Mineside Court. They also provided the land that became the sites of Mountain Haven Co-Op, Coyote Ridge and McArthur Place.
Community Collaboration
As the Executive Director of BOWDA for almost 8 years, I have been able to work with our board and members committed to the organization, the industry and the community. The Town wants to hear from the people that use its bylaws, and our members take time to provide expertise and suggestions on how to improve regulations. We often hear from consultants who witness these discussions how uniquely we come to mutually agreeable solutions.
There are many people in the community that support reasonable development that fits Canmore. There is support for the Three Sisters development, and there are many community members looking forward to having the wildlife corridor issue settled, so that reasonable and responsible development can continue for the next two to three decades.
Whether it is building on behalf of the municipality or province. Or, developing a private piece of land. It is rewarding to see the quality of the work our industry does to define Canmore as an attractive place to live, work and play. We've already seen schools being built in Three Sisters, along with commercial spaces, and one of my favourite restaurants, the Market at Three Sisters. As TSMV develops more, we will see more benefit to the local community and more opportunities for us to eat, drink and enjoy.
Ron Remple is the CEO of the Bow Valley Builders and Developers Association (BOWDA), a membership-driven networking and advocacy group focused on the needs of the building & development industry and related business in Canmore and the Bow Valley.