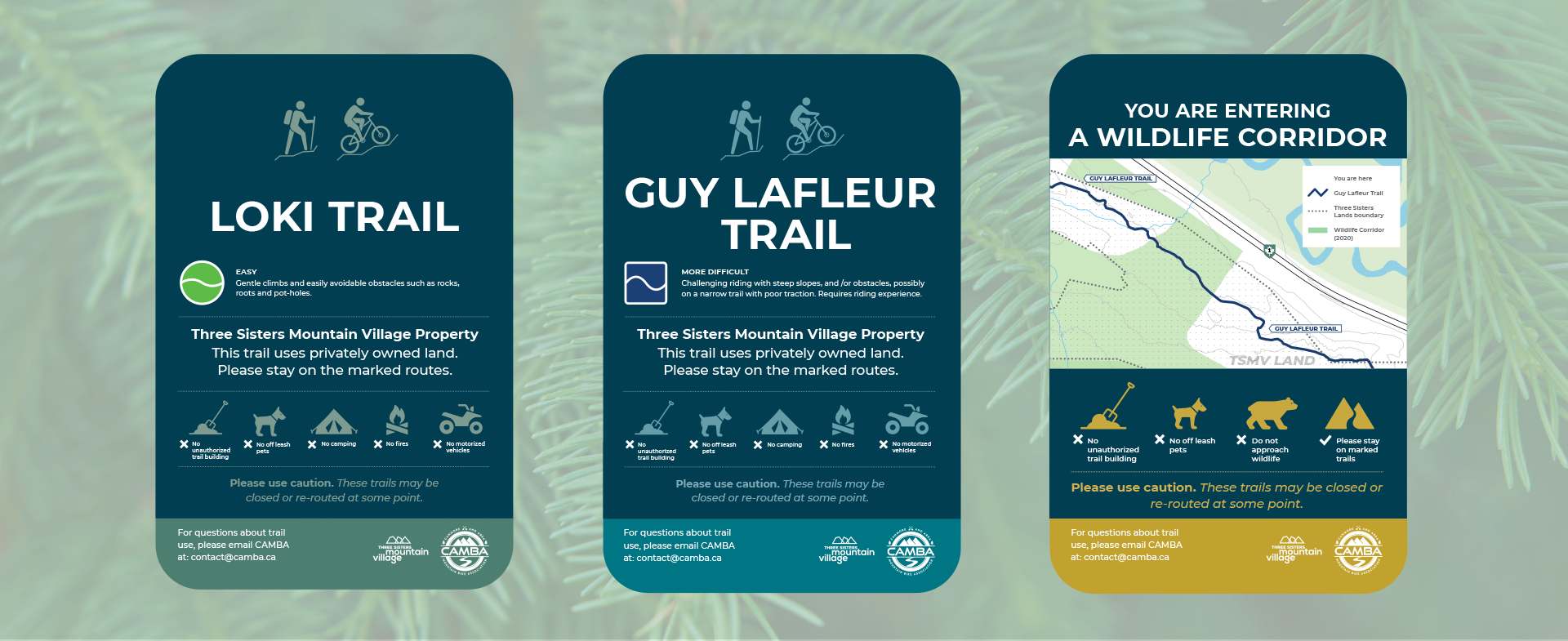 New trail signage being installed on TSMV lands thanks to support from CAMBA
Unmarked mountain bike trails running through TSMV lands will now benefit from signage. Thank you to CAMBA for partnering on this project. With their help, new signage clearly outlines trail names, location, skill level, trail heads, permitted uses, and more. They also identify the wildlife corridor. The signs are set to be installed by CAMBA on the Loki and Guy Lafleur trails in early October.
CAMBA is actively engaged in a number of exciting projects, including a Freeride/Enduro trail that has been approved by Alberta Parks and the Kananaskis Trails Committee. Fundraising for this exciting initiative have kicked into high gear, please donate what you can to support these efforts.