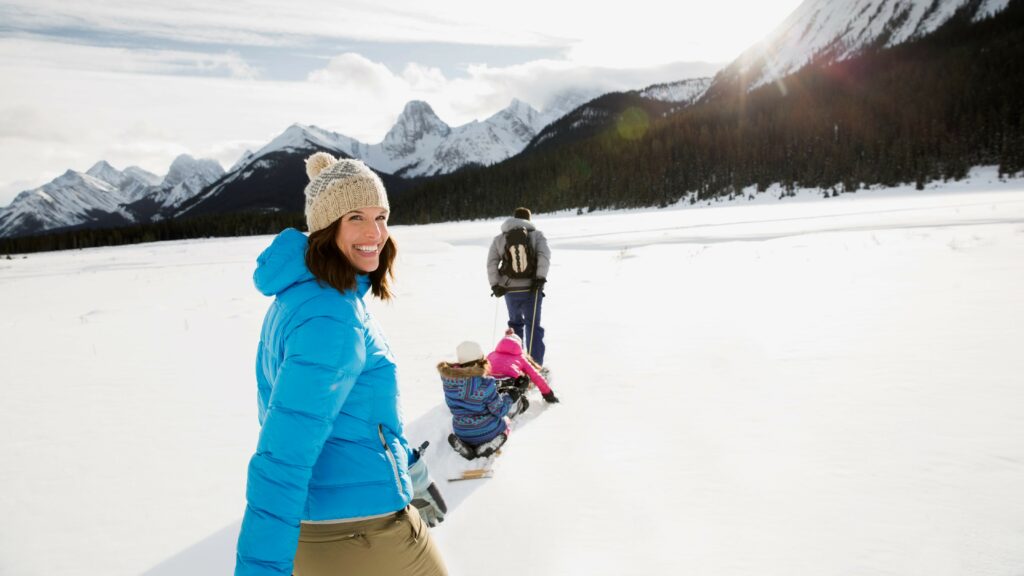 Canmore's thriving health and wellness scene; TSMV sponsors panel on building healthy communities
From outdoor exploration to fitness and meditation indoors, the opportunities to nourish a well-balanced and active lifestyle are everywhere in Canmore. But now visitors and residents can celebrate their body, mind, and spirit all in one place at the Thrive Health and Wellness Festival from Nov. 8-10.
In its second year, Thrive empowers participants to create their own experience filled with yoga and cooking classes, experimental activities, educational workshops, and engaging HEDx talks.
"Thrive is a natural fit for Canmore, and specifically for Three Sisters Mountain Village, because you can get away from the busyness of your life to get outside, experience food and fun, all in a community that's focused on health and wellness," said festival organizer Cheryl Cooper.
Canmore has been actively engaged as an epicenter for yoga, acupuncture, holistic medicine, and more for decades. TSMV sees incredible capacity to realize even more potential in this area and is a proud supporter of Thrive. TSMV is organizing a panel discussion, Planning for Healthy Communities, at the Canmore Opera House on Saturday, November 9, 2019 from 11:30 a.m. to 1 p.m.
The panel will dive into best practices for building and adapting healthy communities. Participants will discuss the benefits of incorporating "health" in planning, and how things like planning for compact communities, complete streets, and community design influence the way we live, and ultimately the health of the residents who live in these communities.
Thrive is also a way for people to pursue activities they are curious about but might not have the time for in their everyday lives. It offers a nurturing environment where people can try new experiences, just like Canmorite Paula Remple, who attended a high cardio dance class at the Festival.
"New experiences in health and wellness can be intimidating for the first time, but at Thrive we are all trying new things together," said Remple. "There was a crazy BooTy class that I would have convinced myself I was too old for, but I ended up feeling like a kid again: full of the freedom and fun of music with a good teacher and good company. It's fun to get to experience new things at any age."
Remple is excited for her second upcoming Thrive experience.
"I enjoyed everything that was offered at Thrive last year and because there was so much to do, I couldn't begin to do it all. I knew before the weekend was over that I would be back this year and I would bring more friends."
This year, Cooper is thrilled to have Canadian author, inspirational speaker, and entrepreneur Danielle Laporte as a keynote at Thrive.
"Danielle LaPorte will change lives," said Cooper. "She expresses how important it is to be connected to the people in your community and beyond, to love each other. She helps you to tap into the deeper parts of who you are."