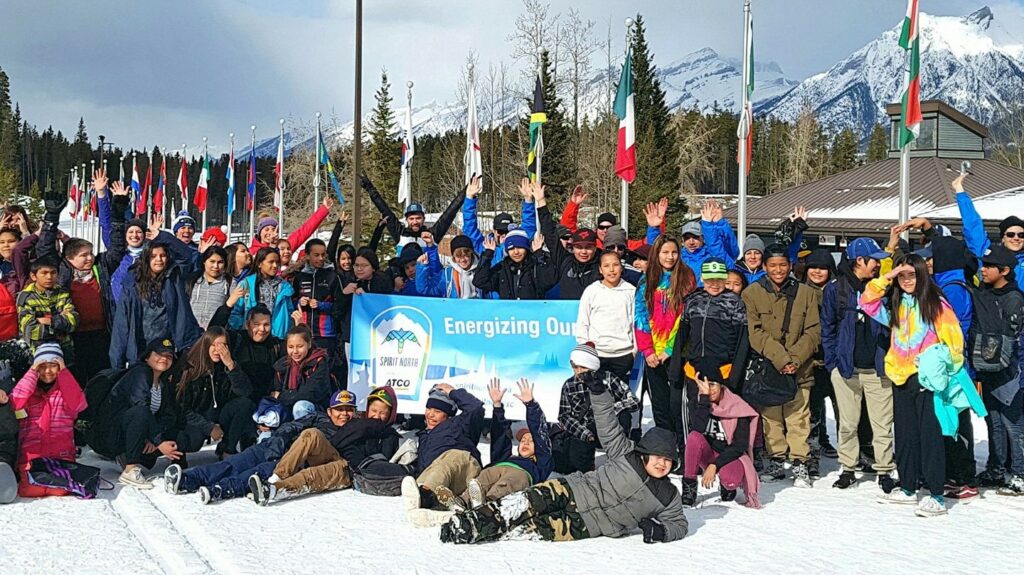 Spirit North celebrates 10 years, holds first "Friendraiser" this week
Spirit North has been changing the lives of Indigenous youth in Alberta for a decade. By empowering youth to learn, grow, and strengthen themselves and their communities through sport, CEO Beckie Scott says the program has inspired life-changing transformations and meaningful impact.
Over the past decade, Scott says there have been a lot of "a-ha" moments and that she has cherished the reassuring feedback from the communities they serve on Spirit North's impact.
"We hear nothing but positive and glowing reviews from the Indigenous communities we serve," she says. "By guiding and helping communities transition from introductory events to community-led, sustainable programming, we have built strong relationships and that's a real point of pride for us."
Currently, Spirit North is in 60 communities across five provinces where they provide cross-country ski coaching certification, program support, trail development, and of course, skis. However, Scott emphasizes the program is more than time on skis, it's a bigger picture approach that promotes mental health, nutrition, and physical literacy.
After recently moving into their new Canmore office, Scott says that Canmore has always been good to them. "The overwhelming support has meant the world to us. By celebrating our 10 years, we want to continue to build awareness in the community and spread the word about the good work we're doing."
TSMV is a proud contributor to Spirit North's first Friendraiser concert on Friday, Oct. 25 at the Silvertip Golf Resort with music by The Wardens, a trio of local national park wardens. The event includes a silent auction and cash bar. Donations are graciously accepted. All proceeds from the event will benefit Indigenous youth.