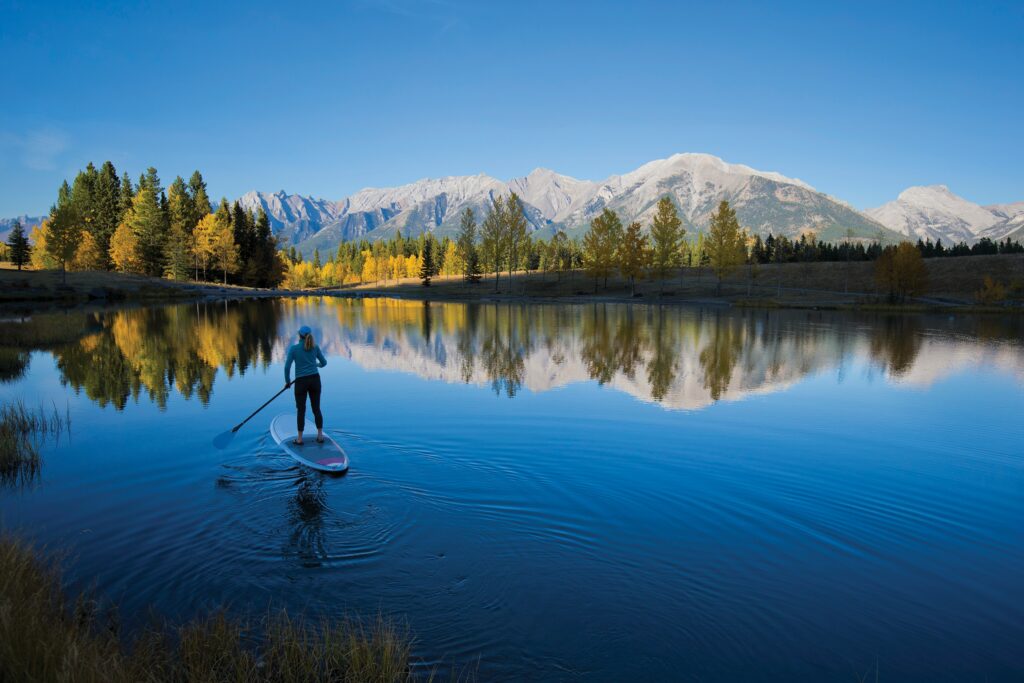 Front door access to outdoor fun
Shawn and Marnie Dawson and their three kids have been living in Three Sisters Mountain Village for just over a year. After more than a decade of being based out of Peaks of Grassi, the couple began thinking longer-term. The prospect of planning for retirement and a growing family led the couple to make a move towards something slightly more spacious.
"We wanted something a bit bigger. The more we thought about our kids getting older, and having families of their own, the more we wanted something where we could all gather," Shawn said, adding the views and quiet community atmosphere also played an integral role.
While careers brought the Dawson's to Calgary, it was nature that brought them to Canmore. Like many in the Bow Valley, the family often finds themselves pursuing human powered adventures. Hiking, biking, skiing – they love being in the outdoors.
"We live near green space so we rarely have to hop in the car. We can run the trails, cycle downtown for dinner; it's all so easy to get to. Whatever you want to do, you have access to it here," Shawn said. "We also learned to appreciate how great it is to be so close to Market Bistro. We can easily walk down for healthy food and great service."
Raising a family in Three Sisters comes with the benefits of accessing world-class amenities: Olympic-level Canmore Nordic Centre, health services, wellness facilities, schools with small class sizes and easy access to recreational opportunities like skiing, skating and hiking.
"My kids were able to grow up in the beautiful Rocky Mountains. It has helped keep us balanced and encouraged us to live life to the fullest," says Rola Hamad, a clinical pharmacist with Alberta Health Services who moved with her family and never left. "Living in nature has been totally worth it. I highly encourage people to pause and enjoy being outside."