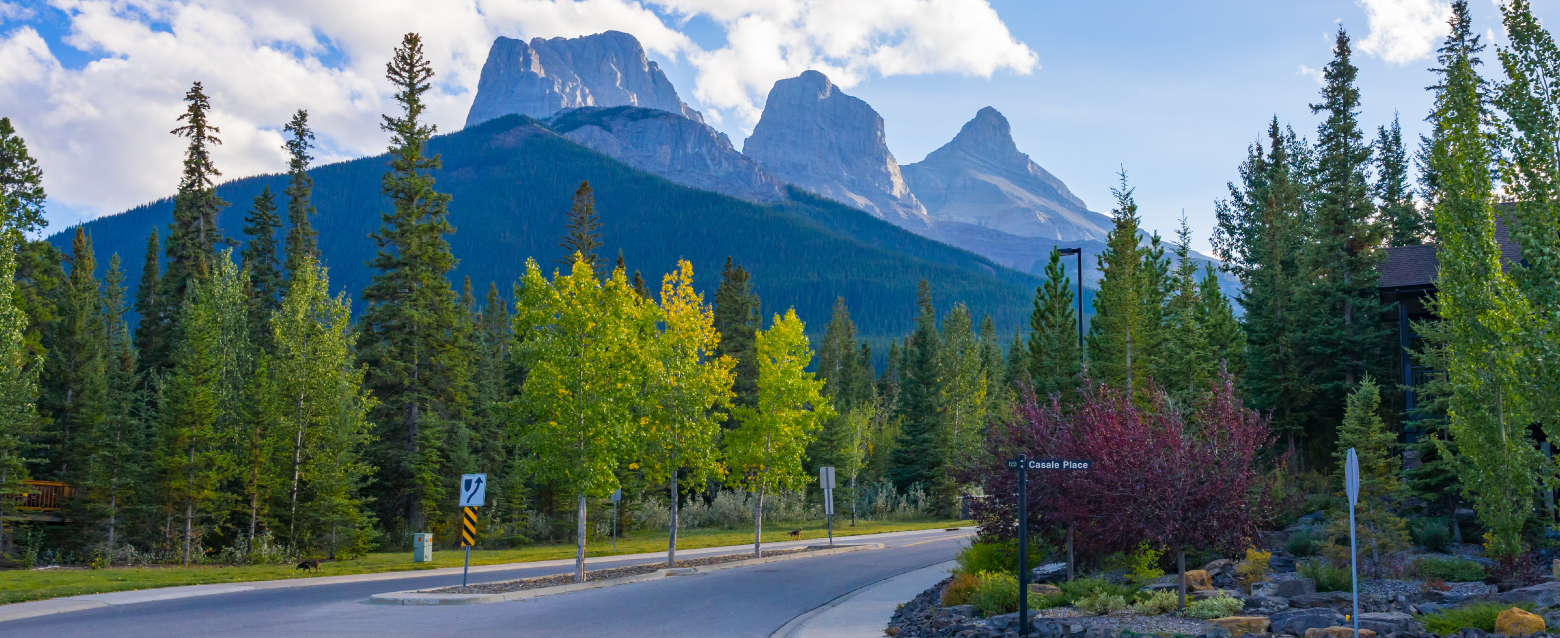 Three Sisters Construction Update
Summer 2023 in Canmore promises to be another season of sun, mountains, and unforgettable experiences with old and new friends. We apologize that it's been a while since we've been in touch, but we've been busy working on our exciting new development, the Gateway at Three Sisters, which will support economic prosperity, and mobilize opportunities for everyone to enjoy Canmore's beauty.
As a valued neighbour, we wanted to let you know that construction will be impacting public roads adjacent to our Gateway at Three Sisters project starting this month on a new turbo roundabout at the intersection of Three Sisters Parkway and Three Sisters Boulevard, and utility installations on the Three Sisters Parkway.
Turbo Roundabout Construction
In keeping with our commitment to excellence, the new roundabout is an improvement on the traditional traffic circle model you usually see in Alberta. This "turbo" roundabout will include a range of innovative features – such as multiple entry lanes, raised pedestrian crossings, and separate walking and cycling facilities – that will greatly improve traffic flow, public safety, and resident and visitor experiences when exploring our mountain town.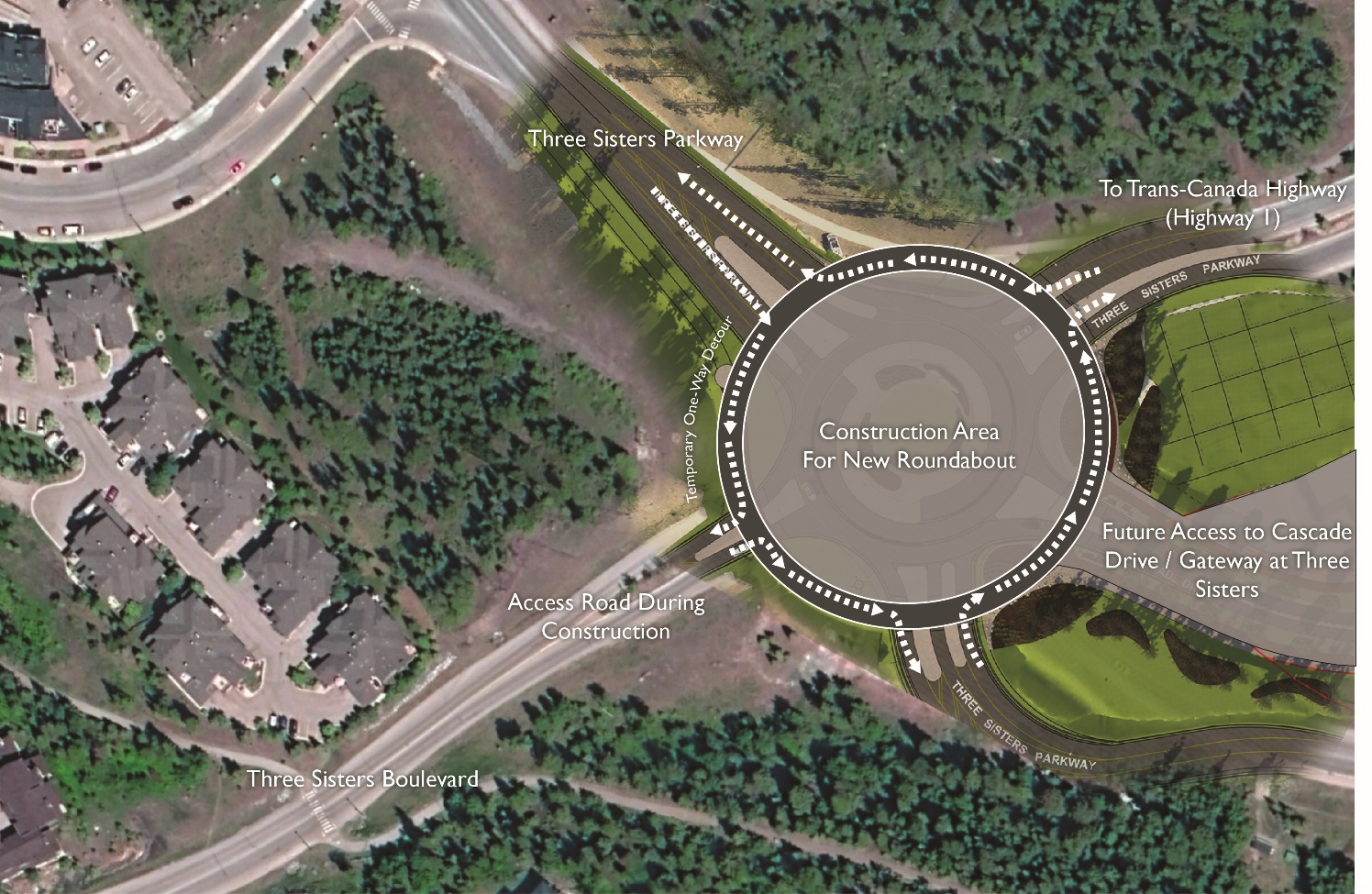 Starting this weekend (August 19-20, 2023) our contractor (North Star Contracting) will begin shifting traffic over to the new detour roundabout. The detour roundabout is one way, and replaces the former 4-way stop. This is a construction zone, so please slow down and follow signage or barrier directions which may change as construction continues
For questions specific to this construction phase, please contact North Star Contracting at 403-228-3421. For all other general inquiries related to our Gateway Project at Three Sisters, we welcome inquiries via email to [email protected]  
Have a wonderful August!
We will keep you updated on the progress of this project, and any questions can be directed through our website https://tsmv.ca/contact-us